SUMMARY
Today was all about rhythm. I watched a video about the theories behind rhythm as well as its history and use in different cultures and countries. I also made some music with my guitar that focused on rhythm by muting the strings and kinda shuffling with a pick.
CLASSROOM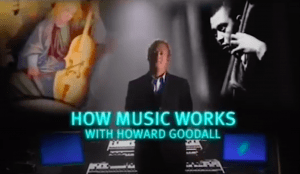 Watch How Rhythm Works (47 minutes)
At the heart of rhythm is the pulse or beat
Classical music uses an implicit beat that the audience can imagine
In the chug along rhythm used by different artists, the pulse doesn't change but the accent shifts to different notes.
Pulse, tempo, subdivision of the beat, and accent: the four elements of rhythm
Our head puts accents on equal beats that we hear, even if they aren't present in the beat
In rap, the rapper often uses there voice to make a beat for the song
LAB
Step 1: Watch Drum Arrangements Made Simple and learn how to create a simple groove and fill-ins.
Step 2: Learn how to Arranging Drums in Hookpad
Step 3: (Optional) Explore Advanced Drum Arrangements in Hookpad.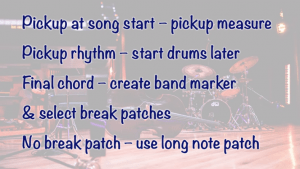 This went pretty well, I have very little knowledge of drums, but obviously it's made simpler on hookpad. Stuff I need to rememeber
Press B to bring up the band section and then unmute the drums which should already be inserted
In the drum browser, the basic drum section has beats that repeat the same thing whereas all the other sections follow a smart algorithm that inserts fills
Add the band marker by clicking on a bar and that will shift the eight bar structure
PRACTICE ROOM
Watch Mike Palmisano show you how to play guitar like a drummer.

Playing my guitar but putting more emphasis  into the rhythm went pretty well, probably cus I've tried stuff like that before, but the video was still helpful and I enjoyed practicing.
A Side Note

Funky Drummer– Clyde Stubblefield
This drummer pattern is THE basis of hiphop!
Resampled so, so, so many times!
EXAMPLES
OUTSIDE / JOURNAL / IDEAS
Flip through the Quizlet on Rhythm Terminology flashcards a couple times.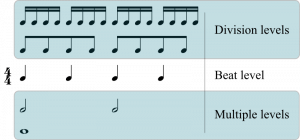 After playing with Quizlet, go for a walk and think about the rhythm of your steps.  How many beats per minute is your walk/pace/cadence? What is the tempo of some of your favorite songs?  How many beats per minute is your favorite tempo?
I'm pretty sure my steps/beats per minute is 80, which is kinda slow. My favorite tempos are definitely higher than that, but also not on the faster side of things when compared to other songs. I looked through some songs that I like on hook theory and saw an average of about 100-110 for the tempo. 
STUDIO

Funklet is back!  This time in the studio. Pick a drummer, like Clyde Stubblefield. Play around with their a beat with Funklet's editing options. Play a rhythmic guitar strumming pattern over the beat. Practice playing in time with the beat. Try muting the strings and keeping tempo, chucka-chucka style. Watch this chucka-chucka tutorial, to better understand the technique.
CONTROL ROOM
Funklet is back, AGAIN!  This time in the control room.
Pick a drummer.

Export the MIDI file.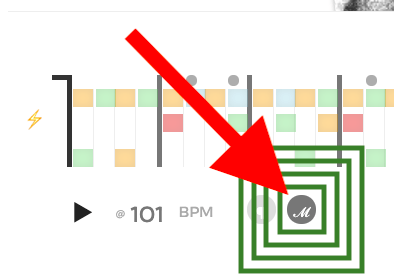 Import it into Soundtrap.
Record a rhythmic guitar strumming pattern over the beat.
Watch Mr. Le Duc's Tutorial for Exporting and Importing MIDI Files with Funklet, HookLab, and Soundtrap, if you get stuck with any of these steps.
WHAT I LEARNED and PROBLEMS I SOLVED
Today I learned about rhythm and how to use the guitar more as a rhythm instrument. The day went well, although I did have to watch Mr. Le Duc's video to help when I was struggling to move the Funklet thing to Soundtrap.